Honor.
Courage.
Commitment.

Three things Jesse Carter has lost. A former Marine, Jesse used to stand proud of his achievements and live by the code. But when circumstance made him question everything he believed in, those most basic values didn't feel so important after all.

Sex.
Lies.
Knights Rebels.

Three things Jesse Carter has found. Reborn into a brotherhood not so different from the one he left behind, Jesse finds it all too easy to block out his past and claim the role as Rebels' fun-loving player.

Until he meets Bell.
Shy, awkward, and with troubles of her own, Bell Johnson's no stranger to hiding her pain. When Jesse forces himself into her life, she's at risk of her defences crumbling.

Does Bell have the strength to survive Jesse and his demons or is she fated to become another casualty in the self-destruction of Jesse Carter?
Amazon US:
http://amzn.to/1LlpZYq
CA-
http://amzn.to/1K9PvQj
UK-
http://amzn.to/1JHL01e
AU-
http://bit.ly/1LludPM
B&N:
http://bit.ly/1FqPGW2
Kobo:
http://bit.ly/1Hxyl1i
Itunes:
http://apple.co/1RaoErc
Review

Oh my goodness, was there ever a more complicated man in a series? Jesse was so broken and seemed happy to stay that way and I don't think anyone can argue that Bell is living half of a life I know they shouldn't be sharing a bed. He knows. She knows. EVERYONE KNOWS. These two are a train wreck of destiny. You know its going to blow up in both of their faces and all you can do is sit on the sidelines and watch.

But oh what a journey.


I love the build up of their relationship. If you're familiar with this series then you know that Bell aka Nurse Bell has appeared in a previous book and she is not here for Jesse at all.

But he turns on the charm and forces some interactions with her and she's caught.


Jesse is living with some serious guilt and a crapload of PTSD from his time as a soldier. Bell is living with the kidnapping and possible death of her older sister. Their common ground is both of their family situations are less than nice. Jesse absolutely despises his father and Bell, as I mentioned before, is trying to live her own life while at the same time deal with an overprotective mother and a depressed father. Neither of these two are in any position to start any type of relationship, f__k buddy or otherwise. And when the sh*t hit the fan I was literally open-mouthed in Jesse's response. I knew he was messed up, but I didn't know how much so until the scene he made.

As in most arguments and altercations both sides throw the truth around and the other's eyes are opened to it. What I think is amazing is how they were able to internalize it, use it to make adjustments to themselves and move forward.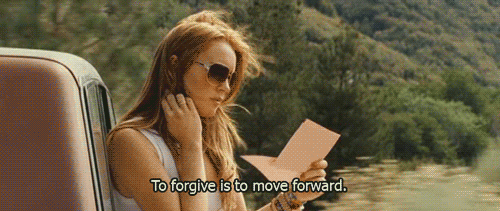 In my opinion, this book is a helluva follow up to Incandescent and Affliction.