Gabriel's Regret: Book 1
by
Latrivia Welch
I have rocked with this author for so long. I can still remember reading Dmitry's Closet and being blown away.
I remember thinking....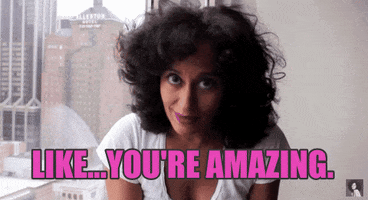 IMO you should read all 4 of the Medlov Crime Family books before starting this book.
Any fan of the Medlov crime family books has been waiting for Gabriel's story to be told. (Especially those in her FB fan group) The man are delicious and completely dangerous. The women are strong and down for their men. Case in point Royal (the OG that started it all)
In comes Valeriya. Can we just marinate on her name for a second. Truly the name of a Valkyrie. (And Conan the Barbarian's first love)
I love how the author incorporated Valeriya's struggle (which is also her brother's and a group of others as well) as a Black woman in a European country. Gabriel is in a slump with his love life. Meaning he knows what he wants (a strong woman like Royal and Renee) and he knows his current partner Briggy is NOT that. Cue Valeriya and cue the political unrest that Gabriel is delivering guns into.
I am so glad part 2 drops in two days because you can't leave me hanging the way she did.
View all my reviews