Release: October 27, 2017
Everybody has problems. But Travis? Yeah, he has so many problems that he finds it hard to breathe sometimes.
He spends five years catering to his ex-wife's every want and need—all to make it possible to continue to see his child.
He isn't supposed to fall in love with a woman, but he does.
He isn't supposed to find someone that is willing to put up with his ex-wife's crazy antics, but he has.
He isn't supposed to be happy, but he is.
And all it takes is his ex-wife finding out about his new-found peace for things to change.
Hannah saw him and knew he was the one.
All it took was one look into that haunted man's eyes, and she was lost, never to be found again.
She thinks she has it all. His love, a new baby made with that love, and a house to raise their blended family.
She's wrong, and Travis' ex-wife is out to prove it.
Travis doesn't deserve Hannah. All he's done is hurt her.
She's done everything in her power to keep everyone happy, but the more she tries, the harder his ex-wife pushes. Until one day, there's nothing left to push.
Hannah leaves, and Allegra wins.
But Travis isn't willing to let her have her way any longer.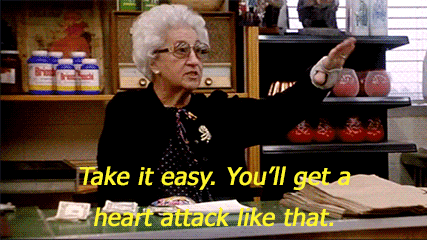 Thanks for the warning because this release took everything out of me. LLV went no holds barred and threw everything and the kitchen sink at me.
Literally, I needed a breather between events but she wasn't having none of that.
The book moves back and forth between explaining Travis and Hannah's past (initial hook up and past run ins with Allegra) and focusing on their current situation. They are living together as literal roommates, but they are in love and actually had a little boy together.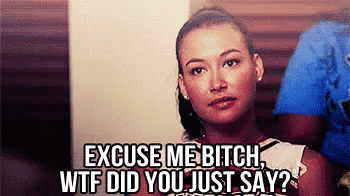 LOL You heard me!
This book didn't go how I expected at all. Travis and Hannah have so much standing in their way of having a satisfying relationship much less a fulfilling life. Note: Travis is trying to hold the tow business together while his brother is off grieving for his deceased family.
And we still haven't talked about Travis's ex wife Allegra and his daughter Alex. :Sighs: Where to start? Allegra is an unhinged, jealous sack chaser who split from Travis when she couldn't get money from him and instead of moving on and living her life she has made it her mission to make sure Travis can never move on. And to put the icing on the cake she's turned his daughter Alex into a prepubescent a$$hole. (She actually tells him she hates him numerous times smh)
I cannot tell you how many times I wanted to throw my kindle on the ground and stop reading this book, but I couldn't. It is so good! No matter how many times Travis and Hannah get hit with crap the more I root for them to succeed. And when Travis makes the decision to go public with he and Hannah - I'm cheering him on. Now there are events that occur based on this decision and it is absolutely hard to read in some parts. I wasn't sure if certain characters were going to make it to the epilogue. And speaking of said epilogue OMG what this couple [family] had to endure in order to get their HEA. smh Well written and definitely worth adding to your collection.
iScream Book Blog - "It's so damn #HOT you'll enjoy every page and come back for more."
Britt Red Hatter Book Blog - "I don't think there are enough words in the English language to express how insanely incredible Go To Hail is."
Smashly Bookalicious Reviewing Chicks - "For all those girls who have dealt with a crazy ex and their antics, this book is for you."