Hopelessly Shattered (
Sacred Sinners MC- Texas Chapter)
Available Now: Kindle Unlimited
"Hopelessly amazing" - Amazon Customer
"Simply........FANTASTIC! I loved it. Need more!" - Amazon Customer
"So much emotional action! Another hit for me" - Amazon Customer
Black Rimmed Glasses to Fit the Job Description- ✔
The Biggest A-hole in the World for an Ex- ✔✔
When you're born you never know what life will throw at you. You just make the best of it no matter what happens. That's pretty much been my go-to since infancy. Then the charming, bald headed, blue eyed, Brent came along and I thought all the suck in life had been flushed down the drain. Ha! That's when my true journey began—motherhood.
This is my story, on how I took life by the go-nads when I decided I needed closure from my past—my father's sudden death in particular. But what happens next wasn't anything I expected… It's hopeless… shattering….exciting … scary…joyful…priceless… and I owe it all to one man... Bear, a chapter president of the Sacred Sinners Motorcycle Club.
Warning: Contains adult sexual content, the excessive use of the F-word, cheating, and whatever else that makes it unsuitable for anyone under the age of 18.
1st Novel in a Duology - that could also be read as a possible standalone.
I knew pregnancy was involved and I knew bikers were involved. I also knew, of course, that this was a Bink Cummings book so I was guaranteed a no nonsense main female character. What I was given was Kat. She wasn't hard core aggressive, but when push came to shove [and there was some pushing] she was there to stand up for herself.
Side note: It isn't necessary for you to have read the MC Chronicles books, but if you had you'd know a tad bit more about some of the characters mentioned.
This book….
I just – I just don't know how I feel about Brent and Kat. What I do know is that Brent is a P.O.S and Kat needs to put a padlock on her cooch.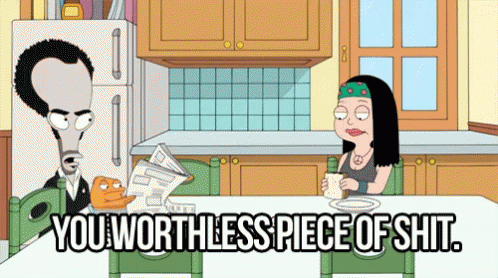 I'd love to go into detail on what a douche bucket Brent is and how he can jump off of a cliff onto some rocks, but that would ruin the book. I will say that I love that I don't love (who I assume to be) the main male character. I like a wrench to be thrown into the mix and this book gives it me. I am in serious dislike with pretty much 90% of every male in Kat's life. There isn't one example of a reliable, true person in this series [so far]. Everyone has their own priorities and family is NOT number one or in some cases not even number three. I cannot wait to read part two to see where this story is going. We're introduced to some memorable characters and I definitely want to see the parts that they play in Kat's life. I have opinions and theories on everyone and I cannot wait to see which ones were correct.
If you like HEA books that are wrapped up in a bow this is not for you. There is anger, sorrow, love, lust, and hopelessness and this is only book one. There may be a HEA, but not yet.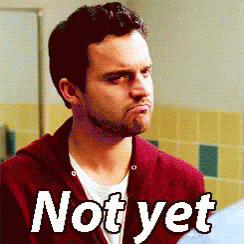 I know there will be lots of drama, lots of anger and lots of sex :) And I can't wait.

HOSTED OVER ON FACEBOOK, INSTAGRAM AND TWITTER
Author Bink Cummings was born and raised part of a biker family. Upon the incessant coercion from her sacred sisters, she has begun her newest journey in life--writing. When she's not shacked up in her home writing at all hours of the night, Bink enjoys riding motorcycles, taking care of her family, reading, and cooking huge meals--Especially her infamous chocolate chip cookies.