Series: The Heroes of the Dixie Wardens MC #8
Author: Lani Lynn Vale
Genre: Adult, Motorcycle Club Romance
Release Date: February 3, 2016
Sterling and Ruthie have more things in common than they realize, even though from the outside it doesn't seem like they do.
Sterling is a decorated war hero.
Their two worlds should've never collided, but fate has a way of turning life in the direction least expected. Now Ruthie has to try to
come to terms with the fact that she's in love with a biker who's also a decorated Navy SEAL. One who leaves for months at a time with little to no advance warning, taking her heart with him each time he goes.
Sterling has a lot of things to overcome in order to have Ruthie, the biggest being her mind.
She doesn't think she's good enough.
From the previous book we know that Ruthie is Sawyer's former cellmate from prison. We know that she killed her husband – cell block tango style and that he deserved it.
Sterling is a member of the Dixie Wardens MC, active duty SEAL team member, and has a serious interest in Ruthie who feels like she isn't worthy to be with someone like Sterling. These two are friends as he and his [foster] brothers come to her job daily to buy snacks.
This couple is meant for each other. They both have PTS and I very much enjoyed, even though it was a messed up moment, when they both shared their painful experiences surrounding a Toyota Corolla. This book is riddled with these personal moments that further the notion that these two have to end up together. As per usual with a Lani Lynn Vale book when the couple in question finally do make it to the physical side of their relationship the pages literally implode. Case in point – the rain scene.
I'll leave it at that.
An important thing about this book to understand is its main purpose is NOT to tell the story of Sterling and Ruthie getting together. There are many surrounding side-plots that total an awesome read. There is the issue of Ruthie's treatment by the town and its police force. There is the issue of Sterling's active duty status as a S.E.A.L. There is the issue of Sterling's birth mother. There is the issue of Ruthie trying to make a go of her life after getting out of prison.
There is so much more than Sterling and Ruthie coming together as a couple. Not all of it is good and not all of it is bad. There are several grab your chest moments.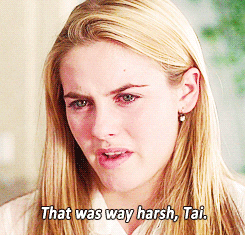 But overall I enjoyed each and every delicious morsel. The good. The bad. The heart-wrenching. The sexy. There was much satisfaction to be ha

d in this book.